Klever Extension is a browser extension that allows users to access and manage their cryptocurrency assets directly from their web browser. It is designed as a lightweight and secure extension that can be added to popular web browsers like Google Chrome, Mozilla Firefox, and Microsoft Edge.
Follow the steps to connect your Klever Wallet or create a new one;
Enter the URL in your browser to open dexbet.win Casino;
Once the Casino is open, a new window will pop up to connect your wallet;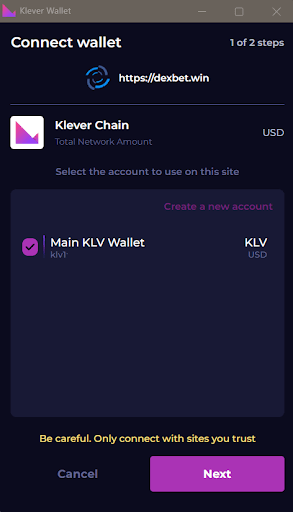 You can now start playing!